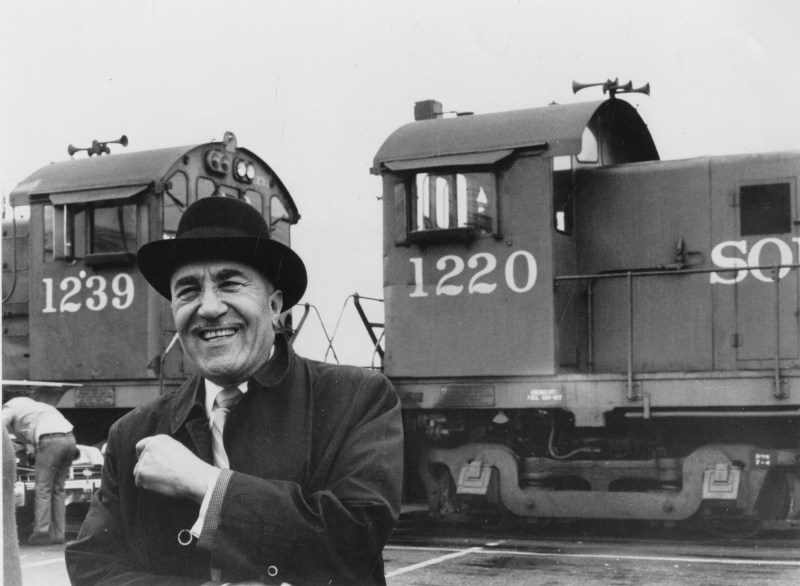 From the center of the plaza, the Ron Dellums Federal Building wraps around you. Ron Dellums served in the U.S. House of Representatives for many years representing the 9th congressional district in northern California. During that time, he helped obtain federal funding to retrofit City Hall following the 1989 earthquake instead of demolishing it. Dellums later served as mayor of Oakland.
Ron Dellums was the nephew of C.L. Dellums, civil rights activist and labor organizer, who was one of the leaders of the Brotherhood of Sleeping Car Porters, perhaps better known as the Pullman Porters union. A statue of C.L. Dellums is at his namesake Amtrak station in Jack London Square.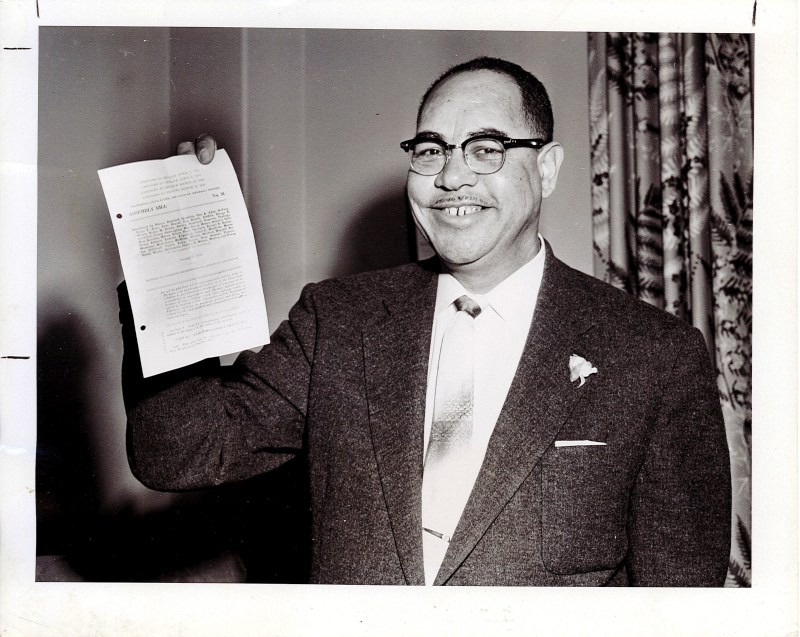 In the right-hand part of the building is a small branch post office named for William Byron Rumford. He was a pharmacist, community leader, and politician—the first Black elected to any public office in northern California, and the first Black hired at Highland Hospital. Rumford is probably best known for the Rumford Fair Housing Act, which outlawed restrictive covenants and the refusal to rent or sell property on the basis of race, ethnicity, gender, marital status, or physical disability.
To learn more about Byron Rumford, his work for fair housing, and redlining, listen to the East Bay Yesterday podcast episode, Unfair Housing.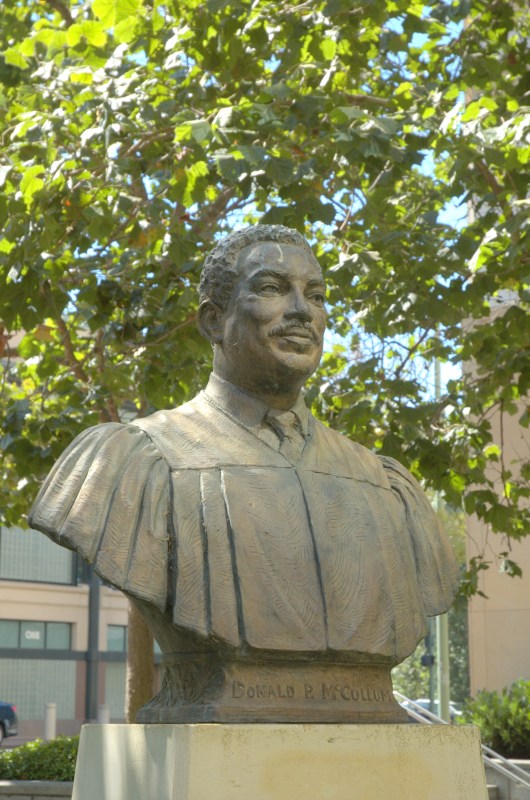 In the left-hand part of the plaza is a bust of Donald P. McCullum. McCullum was a judge, civil rights attorney, and active in the NAACP. He served as Deputy District Attorney of Alameda County. Image Magazine called him "one of three great contributors to Bay Area social justice in the past 100 years." A plaque below the bust bears a quote from him:
"Law will never be strong or respected unless it has the sentiment of the people behind it."

Donald P. McCullum
If the Federal Building is open, you can pass through the breezeway to Jefferson Street. Be sure to check out the huge mosaic of the Bay Area on the floor.